Do you want to be a business,
or a brand Sweetie?
Branding is all about the impression you make.
It conveys what is special about your business and it should make your business POP!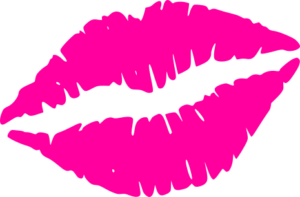 Branding is all about expressing your personality so people instantly feel they connect with you and your products.
You know what the biggest and best brands do that you need to?
They have a strategy.
They don't just wing it and hope for the best, they have a precise formula that they follow that sees them succeed time-after-time.
A formula that acts as their identity.  It makes them recognisable to their customers, it shows consistency and dedication to quality and it keeps them in line with their goals.
And we've got the formula!
Branding Strategy Inclusions
Mood Board
A collection of images that sets the mood for your brand.  It should at a glance invoke an emotion, paint a picture and show the personality behind your brand.
Colours

Selecting the perfect colours for your branding is harder than it sounds. Did you know there's a psychological connection to the colours we see and the feeling we associate with them?
Fonts

Hands down our favourite part of the process is selecting the fonts for your brand. We'll supply you with a collection of beautiful fonts that will work perfectly with your package.
Logo Design

The all important logo. The one shot you get to show people who you are, what you do and how freaking-awesome yor brand is.  We'll design a range of logos for a range of uses.
Logos

One logo will not fit all purposes.  This is why we create a collection of Logo Variations to be used on marketing materials & social media.
Style Guide
Once we've worked our magic and created your drool-worthy new brand, we'll package it up into a neat little file for you, complete with a Style Guide Document that tells you what should be used and when.
We've Got A Sista Special Just For You!
This fantabulous Branding Package is usually an investment of over $1300.
But we've gone a little nuts here & have decided to open it up to a limited number of new clients...
Told ya we'd gone crazy! 

So don't miss out sweetie...