Introducing the Crazy Limited ...
"Lost Our Minds" Special!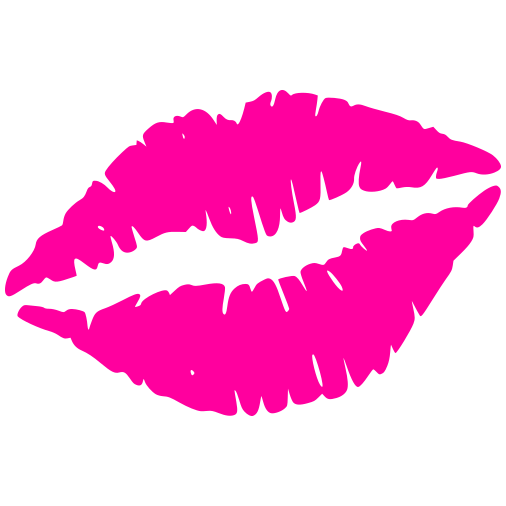 Yes it's true!!
Sistas in Success wanna help with your startup success ... so we're doing  the unthinkable ... we've gone a little crazy (bat shit crazy actually!) and for a very limited time we're offering amazeballs branding AND champagne taste websites (over $6000 worth) for those of you on a beer budget (think $1300!!)
These aren't crappy little freebie site builder websites or shitty logos you get on fiverr  ... they are frickin awesome WordPress websites and fanfrickintabulous branding, logos & fonts built by WordPress professionals and social media / branding queens with a truck-load of experience!
Not that we have tickets on ourselves .. but we know our shit!
So what we're offering is a starter branding package including 5 logo variations, colours & fonts - all matched brilliantly to your own fabulous style sweetie… Plus we'll create your very own fully functioning, quality, premium website, with a premium theme of your choice from our fav selection, with the logo & colours customised to your amazeballs new branding.
So if you're ready to get your business cranking ... hit a Sista up and let's see what we can do for you 😉
Do you want to be a business,
or a brand Sweetie?
Branding is all about the impression you make.
It conveys what is special about your business and it should make your business POP!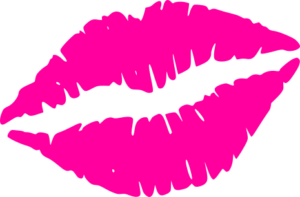 Branding is all about expressing your personality so people instantly feel they connect with you and your products.
You know what the biggest and best brands do that you need to?
They have a strategy.
They don't just wing it and hope for the best, they have a precise formula that they follow that sees them succeed time-after-time.
A formula that acts as their identity.  It makes them recognisable to their customers, it shows consistency and dedication to quality and it keeps them in line with their goals.
And we've got the formula!
As you know, we love to cut the bullshit.
We've streamlined our process to make life easier and get your new branding launched sooner.
So here's how it works luvey...

Initial Consultation
First of all we need to get to know the person behind the brand to make sure we're going to just love working together.  We'll have a casual chat about what it is you do and what is it you're looking to achieve with our help.
Detailed Questionnaire
Next we'll get you to fill in our super simple questionnaire to give us everything we need to provide the perfect branding solution and will guide us with your ideas and preferences the whole way through.
Inspiration Brainstorm
This is the really, really fun part!  We'll share a Pinterest board for you to go crazy with!  This is your chance to show us what you love for colours, textures, logos, fonts & anything else that inspires you.
Competitor Comparison
This is where we do some sneaky lurking of your high end competition to see what they're up to.  What's working well, what's not doing so great and how we can make sure we're aligining ourselves with their standards.
Design Development
This is the part we get all high-pitched kinda excited about.  We're now ready to start working on your Brand Design using all the information we've gathered so far.  This is where we'll work out all the finer details that will hopefully blow you away!
Design Development
This is the part we get all high-pitched kinda excited about.  We're now ready to start working on your Brand Design using all the information we've gathered so far.  This is where we'll work out all the finer details that will hopefully blow you away!
Let's get your fan-freakin-tastic new website built...  without the bullshit sweetie!
A website that WOW's will get your fabulous products & services under the noses of buy-ready consumers and doesn't have to be painful, stressful or send you broke.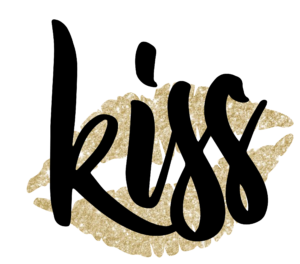 We don't want to overload you with information right now.  We just want you to know that our fabulous (all Sista team) will build you a kick-ass Website.
Our system means that it won't be a full time job in itself to have it built or for you to manage or maintain and is a hellova lot more affordable than you probably think.  Plus, your clients will love the shit outta it!
Our websites are always optimised for Search Engine Optimisation, designed to be responsive so the website looks and functions seamlessly on a variety of different devices, and most importantly our Hosting is secure, reliable and affordable.
And as for why we're the Sistas you need... coz we know our shit & we skip the bullshit sweetie!
Here's what you'll be getting...
The Bling Baby ...
You're Getting the Bling!!
here's what we get asked most...
We've found our clients prefer to choose from one of our carefully selected range of fav Themes.  This acts as a Live Demo so you can see how the website will function and feel.  Keep in mind while looking at the Themes that all text, images, colours and fonts will be customised according to your instructions.
We'll build your new website on one of our development servers.
Once the development is complete and you're ready to launch, we'll then migrate the entire Development Website onto your live Website.
In other words...
We build somewhere that won't interfere with your current Website or business.
We copy and paste what we've built onto your current Website.
We can leave your Hosting exactly as is, if that's what you'd like.  Nothing will change with us building your new Website on your current Hosting.  
Just so you know tho, our hosting is superb and in the long run it's usually more cost effective.  
Nope.  Who you choose to Host your Website is completely up to you. 
We prefer that our Client's Host their Websites through us so that we know exactly the kind of standard of Hosting you're receiving, and so that we can be sure that your investment, and our hard work is properly protected.
Any images that we use on a Website need to be high resolution so they display correctly on all devices and don't go blurry.
Also - 'Landscape' images work so much better than 'Portrait', so make sure the majority of your images are in Landscape please.  We cal also use the occasional 'Portrait' too.
Image sizes should be AT LEAST 2200px wide. 
Yes.  It's super super easy to update your site ... if you can send an email you can update your site 😉
We make sure you're armed with all the info you need to manage it yourself (if you want to).
We have a complete Training & Support website setup to help you, with over 40 instruction videos, and a pdf user manual you can print out, spill coffee on and dog ear pages lol.  
A long established professional web developer putting together your customised WordPress website
Your choice of Premium Theme from our carefully selected favourites
Theme customised to match your branding
Responsive layout for PC's, tablets & smartphones
Your logo added to the header
Customised Home page, according to your chosen theme
Contact Page with contact form, business contact details and a sexy location map if needed
Up to 5 other pages, which could include a Gallery, Portfolio, Services etc ( you supply the content and we'll put it together for you)
Blog – (you know you need a blog right!)
Email Newsletter System integrated with your blog, so you can send automated email newsletters to your subscribers and customers. You can also upload a CSV of your existing customer database to get you started super fast
Opt-in box for your email newsletter system – gotta grab those email addresses
Social Sharing buttons, making it easy for visitors to share your content
Social Media links to all your profiles
Click to Call button on the bottom of all pages when viewed on smart phones
Sitemap page - standard setup
Privacy Policy page - standard setup
Terms and Services page - standard setup
Guidance with choosing and purchasing your domain name if required
Secure Managed WordPress Hosting
Website Training Videos & Downloadable PDF User Manual available from within your website Dashboard
This fantabulous Website & Branding Package is usually an investment of well over $4000.
But we've gone a little nuts here & have decided to open it up to a limited number of new clients.
So jump in fast and grab your. Website & Branding package...
Told ya we'd gone crazy! 

So don't miss out sweetie...